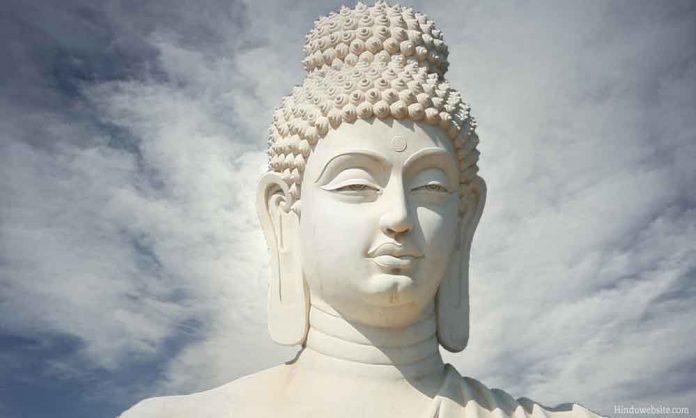 Let me tell you a story. Buddha was staying in a village. A woman came to him, weeping and crying and screaming. Her child, her only child, had suddenly died. Because Buddha was in the village, people said, "Don't weep. Go to this man. People say he is infinite compassion. If he wills it, the child can revive. So don't weep. Go to this Buddha." The woman came with the dead child, crying, weeping, and the whole village followed her – the whole village was affected. Buddha's disciples were also affected; they started praying in their minds that Buddha would have compassion. He must bless the child so that he will be revived, resurrected.
Many disciples of Buddha started weeping. The scene was so touching, deeply moving. Everybody was still. Buddha remained silent. He looked at the dead child, then he looked at the weeping, crying mother and he said to the mother, "Don't weep, just do one thing and your child will be alive
again. Leave this dead child here, go back to the town, go to every house and ask every family if someone has ever died in their family, in their house. And if you can find a house where no one has ever died, then from them beg something to be eaten, some bread, some rice, or anything – but from the house where no one has ever died. And that bread or that rice will revive the child immediately. You go. Don't waste time."
The woman became happy. She felt that now the miracle was going to happen. She touched Buddha's feet and ran to the village which was not a very big one, very few cottages, a few families. She moved from one family to another, asking. But every family said, "This is impossible. There is not a single house – not only in this village but all over the earth – there is not a single house where no one has ever died, where people have not suffered death and the misery and the pain and the anguish that comes out of it."
By and by the woman realized that Buddha had been playing a trick. This was impossible. But still the hope was there. She went on asking until she had gone around the whole village. Her tears dried, her hope died, but suddenly she felt a new tranquility, a serenity, coming to her. Now she realized that whosoever is born will have to die. It is only a question of years. Someone will die sooner, someone later, but death is inevitable. She came back and touched Buddha's feet again and said to him, "As people say, you really do have a deep compassion for people." No one could understand what had happened. Buddha initiated her into SANNYAS, she became a BHIKKHUNI, a SANNYASIN. She was initiated.
Anand asked Buddha, "You could have revived the boy. He was such a beautiful child and the mother was in such anguish." But Buddha said, "Even if the child was resurrected, he would have had to die. Death is inevitable." Anand said, "But you don't seem to be very sensitive to people, to their misery and anguish." Buddha replied, "I am sensitive; you are sentimental. Just because you start weeping, do you think you are sensitive? You are childish. You don't understand life. You are not aware of the phenomenon."
This is the difference between Christianity and Buddhism. Christ was reported to have done many miracles of reviving people. When Lazarus was dead, Jesus touched him and he came back to life. We in the East cannot conceive of Buddha touching a dead man and bringing him back to life. To ordinary persons, to the ordinary mind, Jesus would look more loving and compassionate than Buddha. But I say to you that Buddha is more sensitive, more compassionate, because even if Lazarus was revived, it made no difference. He still had to die. Finally Lazarus had to die. So this miracle was of no use, of no ultimate value. One cannot conceive of Buddha doing such a thing.
Jesus had to because he was bringing something new, a new message to Israel. And the message was so deep that people would not understand it so he had to create miracles around it – because people can understand miracles but they cannot understand the deep message, the esoteric message. They can understand miracles, so through miracles they might become open and able to be receptive to the message. Jesus was carrying a Buddhist message to a land which was not Buddhist; an Eastern message to a country which had no tradition of enlightenment, of many Buddhas.
We can conceive that Buddha was more sensitive than his disciples who were weeping and crying. They were sentimental.
Don't misunderstand your sentimentality for sensitivity. Sentimentality is ordinary; sensitivity is extraordinary. It happens through effort. It is an achievement. You have to earn it. Sentimentality is not to be earned; you are born with it. It is an animal inheritance which you already have in the cells of your body and your mind. Sensitivity is a possibility. You don't have it already. You can create it, you can work for it – then it will happen to you. And whenever it happens, you will be detached.
Osho
Vigyan Bhairav Tantra, Vol 2
THE GREATER THE SENSITIVITY, THE GREATER THE DETACHMENT